UK Criminal Reforms Target Explicit Deepfakes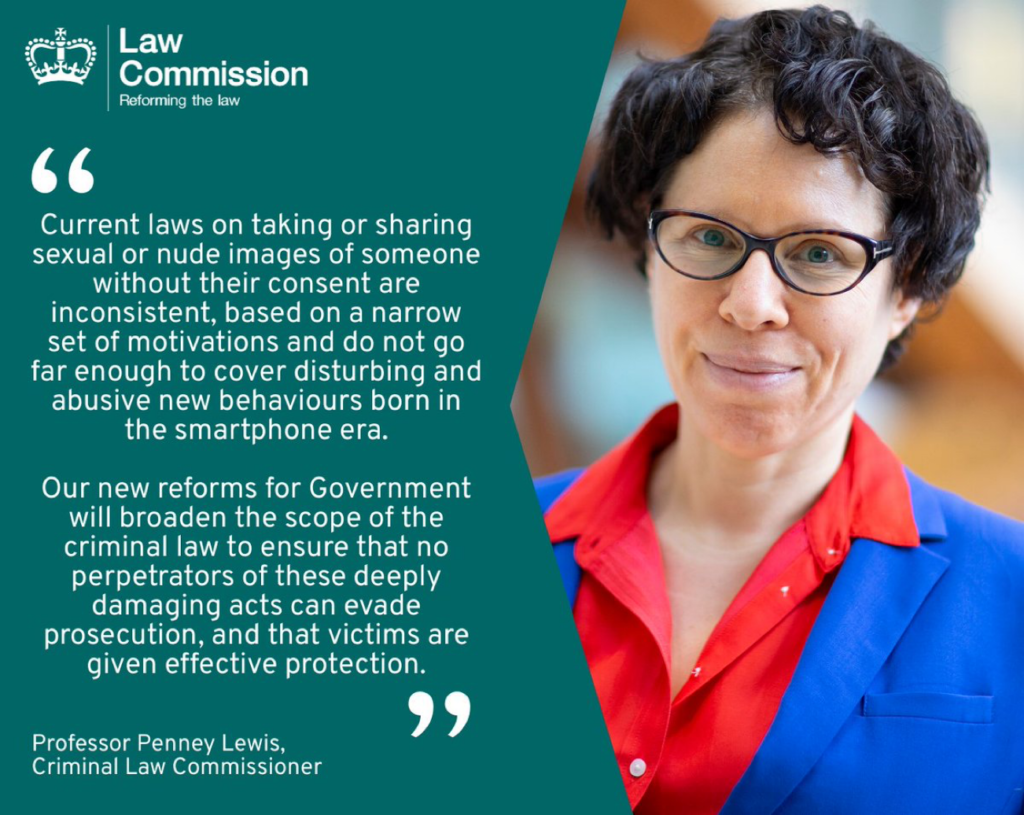 The Law Commission of England and Wales has released new recommendations on the expansion of laws regarding intimate image abuse, which would include the criminalisation of the distribution of non-consensual sexually explicit deepfake videos or images.
The law expands the scope of current criminal laws which already cover the sharing of non-consensual taking and sharing of intimate images (including revenge porn) and 'upskirting'. The proposed amendments to the law include:
A base offence of taking or sharing an intimate image without consent.
More serious offences:
a) An offence of taking or sharing an intimate image without consent with the intention of causing the victim humiliation, alarm or distress.
b) An offence of taking or sharing an intimate image without consent with the intention that the image will be looked at for the purpose of obtaining sexual gratification.
c) An offence of threatening to share an intimate image.
An offence of installing equipment in order to commit a taking offence.
Current laws require a high standard with regards to existing offences in this area, requiring that the sharing of the image should be motivated by sexual gratification or in order to cause distress. The new laws expands intent to include sharing as a joke or for the purposes of coercion.
While the reforms to criminalise the distribution of deepfake intimate imagery should be welcomed, the personal cost of this form of abuse to victims cannot be doubted, the ad hoc nature of the legal reforms in this area should be discussed to ensure that they are fit for purpose and adaptable to future technological change.
Wider legal reforms that create and define individual rights to their virtual identity and biometric data would make legislative responses to the misuse of virtual personal identity more flexible for application against future misuse of personal identity in an demeaning, misleading or explicit manner.
The near future will certainly see live video filters at a near real quality that will inevitably be utilised for explicit purposes. Establishing an individual right to the use and exploitation of virtual personal identity as well as criminal sanctions for misuse should be examined in a wider context that will ensure that laws are fit for purpose for the future, not just addressing the specific issues that are applicable to current technology.